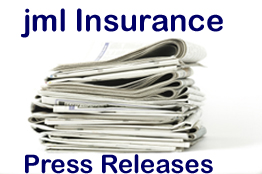 Car hire excess insurance discounts continue throughout 2013
2013 will be another great year for people wanting to buy car hire excess waiver insurance products online from independent insurance companies as there are currently three being discounted via the jml Insurance / insurance4carrental.com websites.
___________________________
jml Property Services who run the insurance4carrrental.com and jml insurance marketing sites.are very pleased to announce that the arrangement with Questor Insurance to offer discounted car hire excess insurance has been extended till the end of 2013. This represents a 10 per cent discount on certain Questor insurance products.
Questor Insurance has been selling car hire excess insurance for a number of years and also sells motorhome hire excess insurance and van hire excess insurance which are promoted on the jml Insurance group's sites.
A couple of insurance4carhire.com's products still continue to be discounted on the insurance4carrental.com and jml Insurance sites and consumers can make excellent savings.
Odyssey Insurance is running a discount scheme on many of their car hire excess waiver insurance products till the end of June 2013. .
A spokesperson for the jml Group said "this was very good news to start 2013, particularly when consumers have become very cost conscious with the present economic climate in so many countries.
Non-UK residents are eligible to purchase Questor, Worldwideinsure and Odyssey car hire excess insurance so it is good news wherever you live in whatever currency you use to buy on line.
Companies like carhireexcess.com and insurance4carhire.com will sell their products to residents of European Economic Area"
Car Hire excess waiver insurance products can usually be purchased for immediate use or the starting date can be delayed for a couple of months or so to tie in with a consumer's travel arrangements. The cost of buying this excess insurance from an independent insurance company will be a lot less than from buying it from a car hire company direct.
When consumers are likely to be hiring a car more than twice a year or for a period in excess of ten days, it is usually more cost effective to buy an annual policy, rather like buying annual travel insurance.
Travel Insurance from a number of well known companies is also well promoted on the jml insurance sites.
Research has found that many people who hire a car several times a year actually do so because they own a holiday home property and don't want the expense of keeping a vehicle at the property.
For several years now jml-property-insurance.co.uk has been marketing Overseas holiday home insurance products for well known insurance companies like Intasure and Andrew Copeland International Insurance. The advantage of using companies like these is that the insurance policy is written in English so if the consumer only understand English, they will know what it covers and does not cover.
As with any insurance product advertised by the jml Group, the web sites are purely there to promote an individual advertiser's product and consequently all dealings take place between the customer and the insurance company itself.
Find out more at http://www.jml-insurance.com
Company Information: jml-property-Insurance.co.uk is part of jml Property Services, the trading name of Jeffrey Milner Ltd. The company is an UK based company that was established in 1979. jml insurance acts as a web promoter for insurance companies selling property insurance including landlord and tenant rental products, pet insurance, wedding insurance, motor insurance, car hire excess insurance (via insurance4carrental.com), van hire excess insurance (via insurance4vanrental.com), motorhome insurance (via insurance4motorhomerental.com) travel insurance and non standard insurance products and irishpropertyinsurance.com for the Irish market. They also operate jmlvillas.com an online marketing service for owners of holiday home property to advertise and are part of the jml Group that includes jml Training and Consultancy.
© jml Property Services January 2013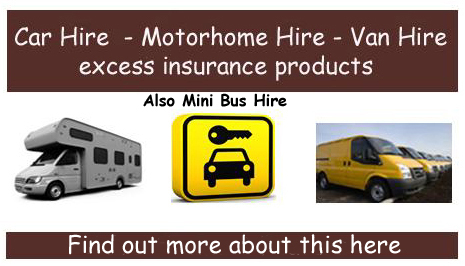 See also
Press Room Press Releases from Irish Property Insurance Plus
jml Property Insurance Press Releases
Five important points to remember when you hire a car, van or motorhome
Are women renting vans much in 2011?