Irish Holiday Home Rental
Euro-Rentals specialises in European holiday home rentals, working closely with our partners jmlvillas.com, we aim to bring you the best in European self-catering accommodation
Book direct with owners. No commission. No booking fees
With one of the fastest growing European economies, Ireland has become a favourite among high-tech companies, however it is still just as appealing to tourists who travel each year for the buzzing towns and cities or the quieter country life.
Many major international airlines offer direct flights to Ireland, whilst other flights to Ireland travel via the UK. Ferry services between Ireland and the UK operate between Dublin and Holyhead in Wales; Rosslare and Fishguard and Pembroke, also in Wales; Belfast and Liverpool, and Belfast and Stranraer. Services also link Cork with St Malo, Cherbourg and Le Havre in France.
LOOKING FOR CAR HIRE COMPANIES TRY?
The accelerating cost of taking a car on holiday to Ireland 2011
Don't get caught not paying the toll on the M50 in Ireland - find out more here
Car hire charges could increase in Ireland - June 2009 - More Here
__________________________________________________________
RENTING A CAR? HAVE YOU CONSIDERED TAKING OUT AN ANNUAL CAR HIRE EXCESS INSURANCE POLICY ?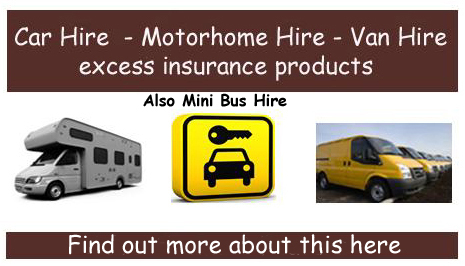 To find your ideal Irish Holiday Home, like the ones above plus many more enter our partner site jmlvillas.com
----------------------------------------
Voltage: The standard electrical voltage in Ireland is 240 v AC, 50HZ. A three square pronged adapter plug and/or electric converter for appliances is required
(As also used in the UK, Malta,Cyprus, Singapore and Malaysia
)
Telephone Country Code: Republic + 353
Northern Ireland 048(this special arrangement is much cheaper than dialing through the UK using country code +44 028)
Emergency Telephone number: pan-EU Emergency 112 Can be used in all EU Countries and it can be dialled from a locked mobile or a mobile with no sim card. Also 999
Currency: Euro - (€)
Northern Ireland: Pound Sterling -United Kingdom Pound (£)
Population 2006: 5,725,976 (Republic - 26 Counties - 4,015,676) (Northern Ireland - 6 Counties - 1,710,300)
Land Area: 84,123 (Republic - 26 Counties - 70, 280 Km2 ) (Northern Ireland - 6 Counties - 13,843 Km2)
Driving: Drive on the LEFT
Drink and driving: Blood alcohol limit is
80mg
Foglights must only be used in fog or falling snow.
You must not use a horn between 11pm and 7am.
The 'give way' signs are red triangles with the point at the bottom and the words 'yield right of way' or 'geill sli'.
_____________________________________________
Guides of Driving in Europe
_____________________________________________
Own a holiday home outside Ireland? Have you discovered how expensive it can be to get to from Ireland?
The cost of getting to that holiday home in the main seasons throughout the year can prove to be quite costly for a holiday home owner living in Ireland. Figures researched in May 2007 have found that although there are a choice of airlines - (Aer lingus and Ryanair being the major players in the Republic and easyJet from Belfast) it is not too easy picking up a bargain. Aer Lingus and Ryanair fly to Malaga in southern Spain twice a day, however flight costs over Easter 2007 to this destination were costing €250 return, and the Aer Lingus price for October 2007 is currently €345.
There are a lot of Irish who own holiday homes in this part of Spain and there are not many alternatives if you want direct flights. You can of course fly into Britain on Ryanair for example to London Stanstead or Luton and take a cut price flight onto Spain. The problem here is that you might have to wait around at the British airport for a few hours and that you flight from Ireland might be delayed and you miss your connecting flight.
If you flying to the south of France, Nice can prove very expensive at popular times. Flights can cost around €300 return. They are also costing more from the UK in May when the Cannes film festival and Monaco Grand Prix are on, but you can fly from Dublin to Marseille and Nice by Ryanair and Nice by Aer Lingus.
Tips on how to get a good deal
Ideally travel mid week, not the weekend
Register with airlines on line for latest deals

Keep a look out for any new airlines entering the market
Consider a charter flight. You can search the web for operators
Look at the alternatives - flight from Ireland to a "stop" in the UK, Switzerland, France etc and change flights. (easyJet is developing a good route network out of Paris and Geneva now)
Look out for advertised last minute bookings.
Work out your travel arrangements several months in advance.
©jmlpropertyservices 05/07
Advertise your Irish holiday vacation home property at - jmlvillas.com No Commission or booking fees for owners or renters Click Here for details
See also Renting and Letting In Ireland
and Christmas in Dublin, Ireland
It is Carbon Monoxide Awareness Week 2013 - September 2013