French Holiday Home Rental
Euro-Rentals specialises in European holiday home rentals, working closely with our partners jmlvillas.com, we aim to bring you the best in European self-catering accommodation
Book direct with owners. No commission. No booking fees
A very popular holiday destination, France boasts an array of attractive towns and cities, whilst the countryside will always impress visitors. From the romantic north, to the sun-soaked south, there is a holiday for everyone.The country is some 550,000 square kilometres in size so is not crowded like England, Scotland and Wales that has a similar size population.
Traveling to France is easy. Scores of airlines link Paris with every part of the globe, whilst other cities with international air links include Bordeaux, Lyon, Marseille, Nice, Strasbourg and Toulouse.
It can be reached by sea, from England, Ireland, the Channel Islands, Sardinia, Italy and North Africa. The French Autoroute is fantastic and internal rail and bus links also make travel very easy.
Visitor Information
Currency: Euro - (€)
Electricity Voltage: European 2 prong round plug.
Telephone Country Code: +33
Emergency Telephone number: pan-EU Emergency 112 Can be used in all EU Countries and it can be dialled from a locked mobile or a mobile with no sim card.
Other Emergency telephone numbers:
15 SAMU - Ambulance Urgencies médicales des grandes agglomerations
17 Police - Secours ou gendarmarie
18 Fire - Pompier -incendies et urgences médicales
Driving: Drive on the RIGHT
Population of France in 2006: 60,656,178 Land Area: 547,030 Km2
General Driving Tips (information supplied by Holiday Autos)
Speed limits : Built-up-areas: 31mph/50kmh outside towns: 56mph/90kmh priority roads and toll-free motorways: 68mph/110kmh toll motorways: 81mph/130kmh
Drink and driving: Blood alcohol limit is 50mg - barely 1 unit of alcohol.
Traffic on major roads has priority. Where two major roads cross, traffic coming from the right has priority as warned by the sign 'danger priorité à droite'. Where there is no sign, give way to the right.
Traffic on a roundabout has priority and signs saying 'cedez le passage' or 'vous n'avez pas la prioritè'. In some areas the old rule of traffic entering roundabouts having priority applies so be cautious where there are no signs
If a driver flashes his headlights in France, he is generally indicating that he has priority and you should give way. This can be confusing as in the UK it usually indicates that a car is usually indicates that a car is letting you out.
Stopping for someone waiting at a zebra crossing is a fineable offence for holding up traffic. The crossings indicate where is best to cross.
Do not overtake a tram when it is stationary with passengers alighting or boarding.
Traffic lights don't show amber after red. Flashing amber means continue with caution.
It is compulsory for front and rear seat occupants to wear seat belts if fitted.
Carrying hazard warning lights or a warning triangle is compulsory. It is recommended that visitors equip their vehicle with replacement bulbs.
Speed Cameras:
There are more and more speed cameras in France (useful web site is controleradar.org/) They usually have a warning sign a few metres or so before you see the camera and it is often set on a dual carriageway in the central reservation to capture traffic on both sides of the road. They are much nearer to ground level than those found in Britain and Ireland. They are often located on motorways on more dangerous sections particularly when the speed limit is reduced to 110 kmh. Remember if you are driving a hire car your fine will be passed onto you by the car rental company.
If you are driving on foreign plates, don't think you are safe from prosection now. A letter in the August/September 2007 edition of "The Riviera Reporter" concerned someone whose son had passed an Italian radar camera that flashed him. The fine was passed onto the French authorities to pursue via the local Prefecture. The same writer also knew of someone who had been speeding in Switzerland and the fine demand went overeas. According to The Riviera Reporter "Harmanisation and intra-EU cooperation is under way and not only fines will have to be paid, but soon points will be deducted from your licence no mater where the offence was committed. This will include offences in the UK and any other EU country as well as Switzerland"
_____________________________________________
Guides of Driving in Europe
_____________________________________________
To find your ideal French Holiday Home, enter our partner site jmlvillas.com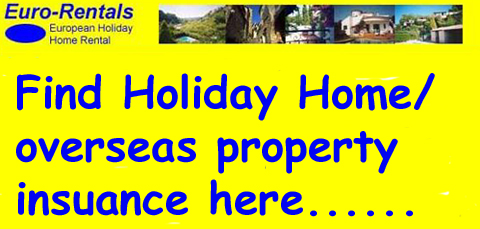 _____________________________________________